Skip to Content
Exterior Car Care Products
Made by the Experts
When it comes to preserving your vehicle, you need effective products that last. Lambo Lethal spent years carefully developing exterior car care products that work. We offer a range of supplies that help protect and maintain your vehicle's paint job. Our ceramic product selection allows drivers to spray, clean, and reinforce the protective layer on their car's exterior. We incorporate up to 30 percent silicon dioxide in our ceramic formulas to ensure your vehicle gets the protection that lasts. Our exterior car care products were created to make maintaining your vehicle a hassle-free process. Using our total ceramic package is an easy way to get complete and reliable defense from road debris while boosting your car's shine.
Check Out Our Customer Favorites & Best Sellers
Visit our online store today for our pricing, full product information and pricing, as well as an up-to-date listing of our full line of products.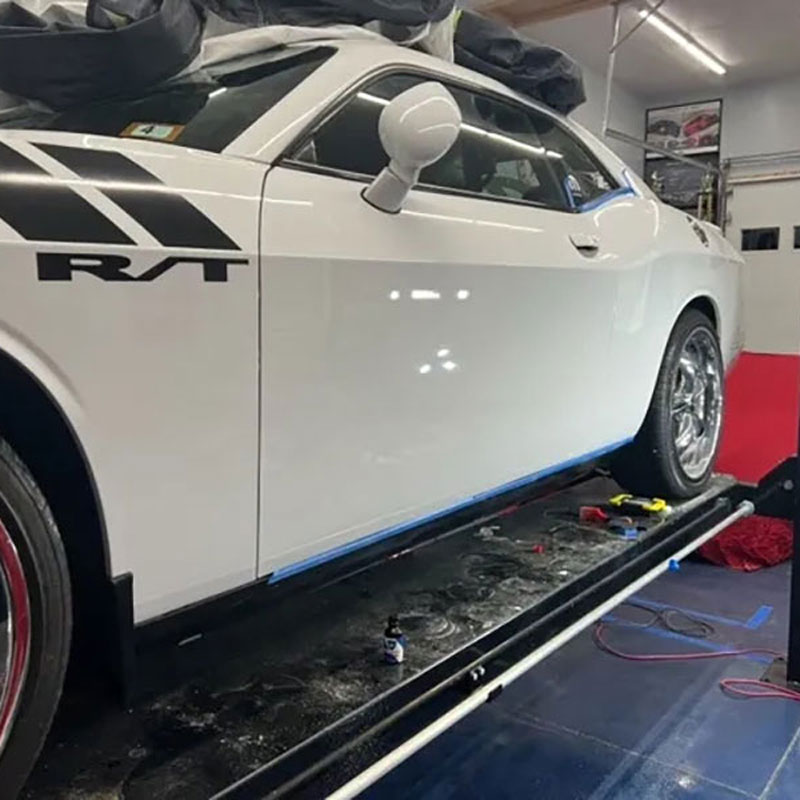 Why Is Ceramic Coating Important?
The addition of a ceramic coating can be very beneficial for your vehicle. The extra layer increases your car's resiliency and makes cleaning easier. The silicon dioxide in our ceramic products creates a water-resistant, smooth surface with a beautiful, glossy appearance. A protective ceramic layer continues to fight off the inevitable environmental fallout your vehicle encounters on the road.
The Advantages of a Ceramic Coating
Extra Protection
The coating protects the car from scratches, dirt, water, and harmful chemicals.
Long-Lasting
With a high hardness rating, ceramic coating bonds to the car's paint to provide lasting defense and shine.
Easier Cleaning
The added layer creates an even surface that repels dirt and dust, making the cleaning process fast and easy.
Cost-Effective
A ceramic layer has a long lifespan, so you don't have to spend extra money on its upkeep. With our affordable ceramic spray, you can quickly apply a durable layer to your car today.
Enhances Appearance
Our ceramic products leave your car shiny and its paint job looking fresh.
Long-Lasting Protection for Your Vehicle's Exterior
Our goal is to provide drivers everywhere with exterior car care products that work. We have developed a line of products that enhance a car's appearance and give it the protection it deserves. When you trust our car care supplies, you will experience total vehicle strength. We carry ceramic sprays, exterior shampoos, detail sprays, and more. Our products contain a higher amount of silicon dioxide than other brands, making our line the leader in silicon dioxide quality. Every formula must pass our supercar test before we put them on the market. We believe every car deserves to be cared for by only the best, which is why we have strict production regulations. You can shop our durable exterior car care products online now.
Shop Our Powerful Car Care Products Online Today