Skip to Content
Lethal Premium Car Care Products
Keep Your Car in Shape
As avid car lovers, Lambo Lethal knows how important it is to maintain the condition of your vehicle. There are few better feelings than getting behind the wheel of a clean, well-maintained car and hitting the road. Our premium auto care products can help you be confident in your car's care and how you look while cruising. Our detailing products and accessories allow you to easily maintain your car's interior and exterior to preserve that new car look.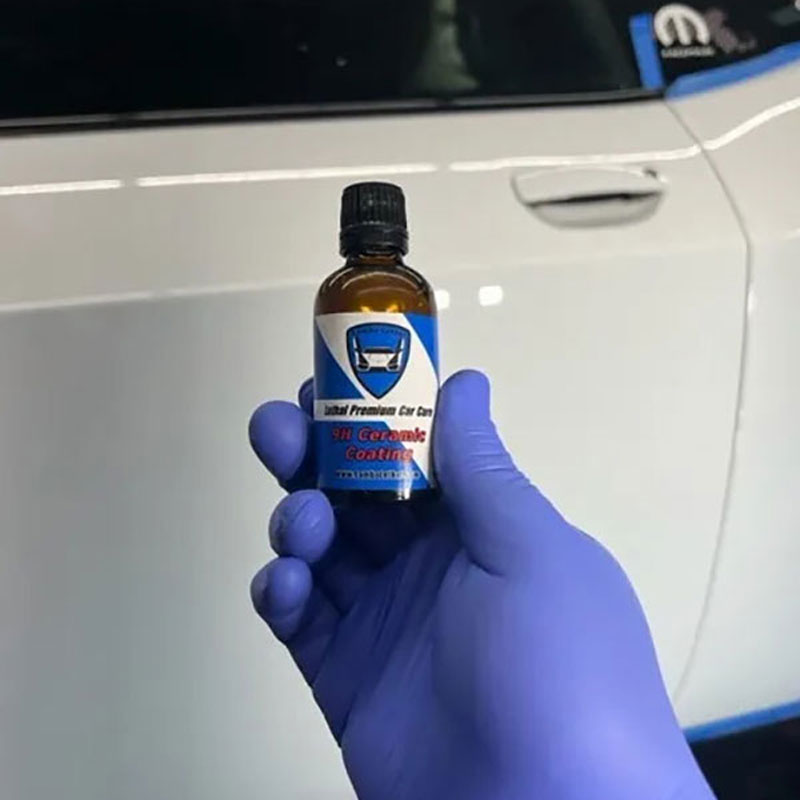 Detail and Protect Your Ride
We have a large selection of car cleansers and ceramic products so you can get the look you need while preserving your vehicle's health. The exterior and interior of your car are the two components that make up the car detailing process. Proper detailing is crucial to protecting your car's parts while giving it a complete clean. Our products showcase the highest amount of active ingredients to ensure you're your vehicle gets the most out of its wash. We trust our products so much that we use them on our very own supercars, so we know they are perfect for your daily driver. A large portion of our offerings falls into two categories:
Detailing Products — When it comes to detailing, the first step is to clean dirt and grime off your car as much as possible. We have wheel and tire cleaner, leather cleaner, decontamination shampoo, all-purpose cleanser, and even a fast-acting iron deposit remover. With these comprehensive products, you will be sure to clear every crack and eliminate every speck of dirt.
Ceramic Products — We have a line of ceramic products designed to protect your car's paint job from debris, dents, and other danger. We have a ceramic coating spray, ceramic boost spray, ceramic shampoo, and more to maintain the protective layer of your vehicle.
Never Use Another Car Wash Again
The convenience of car washes is appealing to drivers everywhere. However, when it comes to keeping your car in top shape, the convenience may not be worth it. The best way to ensure your vehicle is cared for is by hand washing it. The primary reasons you should reconsider before going to the car wash include:
Harmful Chemicals
When you go to a car wash, you don't know what products are being put on your car. These chemicals can damage the glass and the exterior protective layer.
Unclean Water
Most car washes recycle the water they use, which means that your car is attempting to be clean with dirty water. Additionally, the extra dirt particles in the reused water can cause scratches.
Abrasive Brushes
The bristles that car washes use are powerful but not gentle on your car's exterior. The brushes can damage your vehicle's clear coat and paint job.
Worn Towels
The worn-down towels can blemish your vehicle's finished look during the drying process.
Trust the Science
We stay stocked with all the supplies you need to care for your vehicle. Over the years, we spent time testing and researching numerous ingredients. Our products are scientifically proven to be effective. When it comes to taking care of your car, we have everything you need to do it right. Trusting the science is easy when you can experience the results for yourself. Shop our products online today.
Shop Our Powerful Car Care Products Online Today