Skip to Content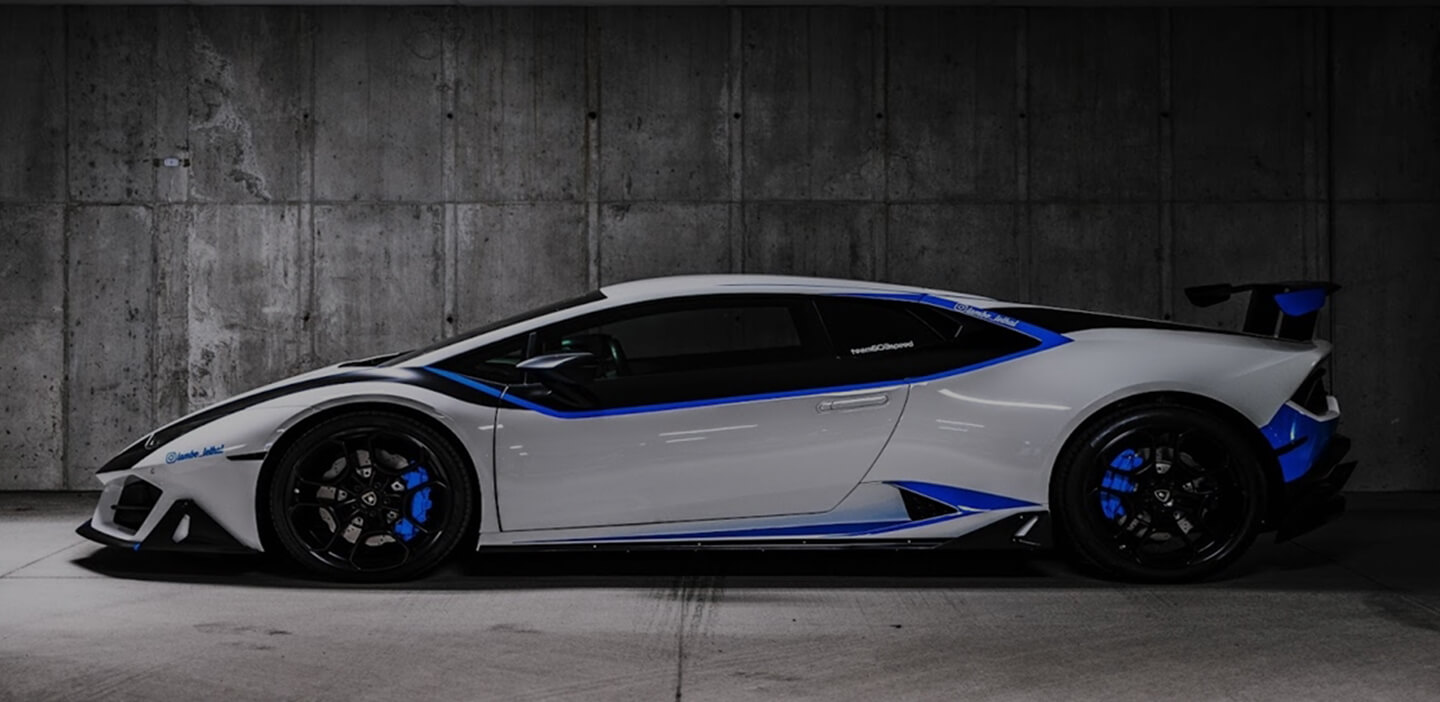 Lethal Premium Car Care Products
Quality Ingredients. Optimal Results.
I use Lambo Lethal products on my 2005 Harley Lowrider and easily got her shining got her shining like new. The paint and trim look better than when I first saw it in the dealership. The products are great and the sales are very personable. I've recommended Lambo Lethal's products to friends and are now my go-to brand for keeping my bike looking its best.
My names Brian and I am a veteran owned 5 star auto detailing business here in Bristol Rhode Island! I had messaged lambo lethal times see if they would send me a sample kit of their products to test out at my shop and they willing did with fast shipping!! From a professional standpoint these products produce great results at affordable prices!! All products I've used were absolutely phenomenal and customers raved how well their vehicles looked after we were done detailing it using lambo lethal products! I highly recommend lambo lethal products to anyone looking for great customer service, great products at affordable prices!!
I am the owner of a couple of 1991cars, a Mercury Capri and a Dodge Stealth. Both have needed a lot of TLC. Of the many products I have used, I am most pleased with your Lethal Car Care products. The improvement in the finish on the Stealth has gotten neighbors to stop and ask what I had done to it. I have recommended your car care products to them and to many car people I meet at cruise nights and car shows.
Lambo Lethal products are an awesome brand and a superior product, engineered purposefully for car enthusiasts who want to achieve showroom quality finish for both exterior and interior of their vehicles. It gives your car a mirror shine look which is long lasting and the coat does not wear off easily. Also, it enables for easy washing, as dirty or water marks do not stick to the vehicle. I will highly recommend this product ! A+++
I ordered these products for my Husband for Father's Day, but when I got them in the mail, I rushed to my car to try them. Wow! I was super impressed. As a mom with young children, my car gets super dirty, and these products delivered. So easy to use. I often hate the smell of car care products, but these do not even have a smell at all. I would highly recommend them. My husband also loves them too!
I really like your product. I am very meticulous about everything I do and was very impressed with your Ceramic Spray Coating the first time I used it.
I bought my wife a new Nissan Rogue and it looked great out of the showroom but after I detailed it with Lethal Spray Ceramic Coating it was unbelievable how wonderful it looked.
Craig
Florida
Definitely 5 stars for customer service and your product !!!!!!!
I have been using the Spray Ceramic Coating 30% on my Ferrari 458 for the past two seasons. It applies easily and wipes off to a smooth, shiny, and hard surface. I use it every time I detail the car. I just started using the Waterless Wash and Detail Spray on my daily drivers. Easy to use, and since you don't need the hose, it can be used in the garage. These are high-quality products and I am more than satisfied.
Bruce
New Hampshire
I used Lethal Citrus Cleaner. I had some sticky residue on the paint, once I removed the dealership nameplate. I sprayed on the Citrus Cleaner and let it is for about five minutes. And I was able to wipe off sticky residue with ease. I then cleaned and shined the area with Lethal Waterless Wash and Lethal Detail Spray. All Products worked perfectly and with ease.
George
New Hampshire
I own a detailing business in Texas. Lethal Premium Car Car Products work great, are easy to use fantastic results.
Had them paint correct my car and coat it with Lethal 9h Ceramic Coating. The gloss and shine from the Lethal Ceramic Coating are amazing. Not to mention the easy cleaning and environmental fallout protection it provides.
Advanced Detail Spray was super easy to use and shines the car up to a fantastic gloss.
George has the passion and determination to make the best car care products!
2016 Viper GT
Excellent Product. The only brand I use on my toys!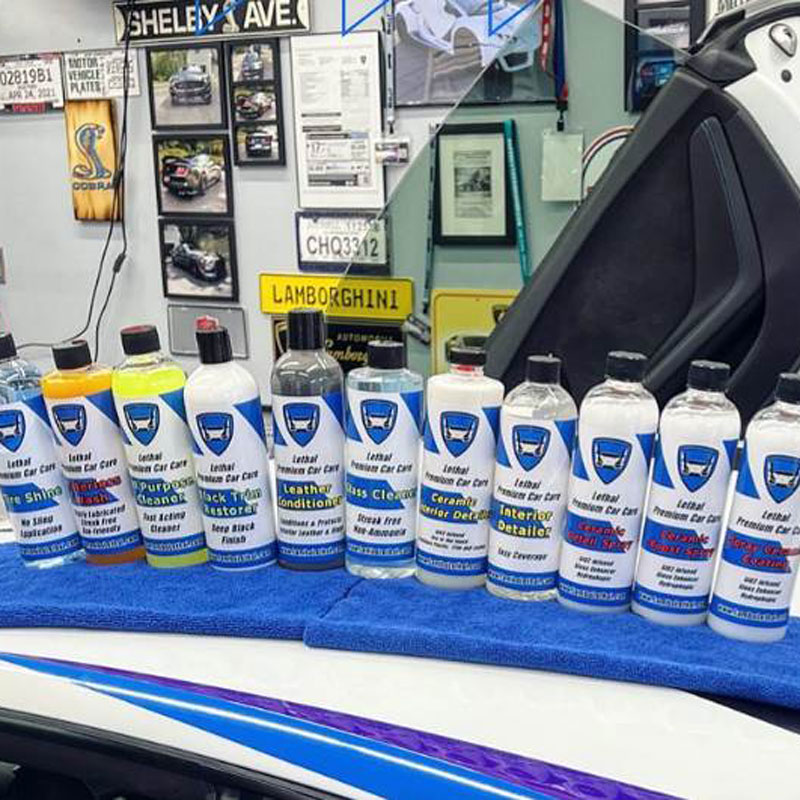 Car Care Products Designed by Car People
Our business came from the desire to access affordable car care products that live up to their promises. As car people, we know how important it is to have safe and effective methods of maintaining your vehicle. We took the time to research powerful ingredients and test them on high-performance cars. The result of our efforts is our comprehensive product line. We carry exterior, interior, and specialty products so you can give your vehicle the care it needs. Your car takes you everywhere you need to go, and for that, it deserves the best shine it can get. Order online today to experience the power of our premium car care products.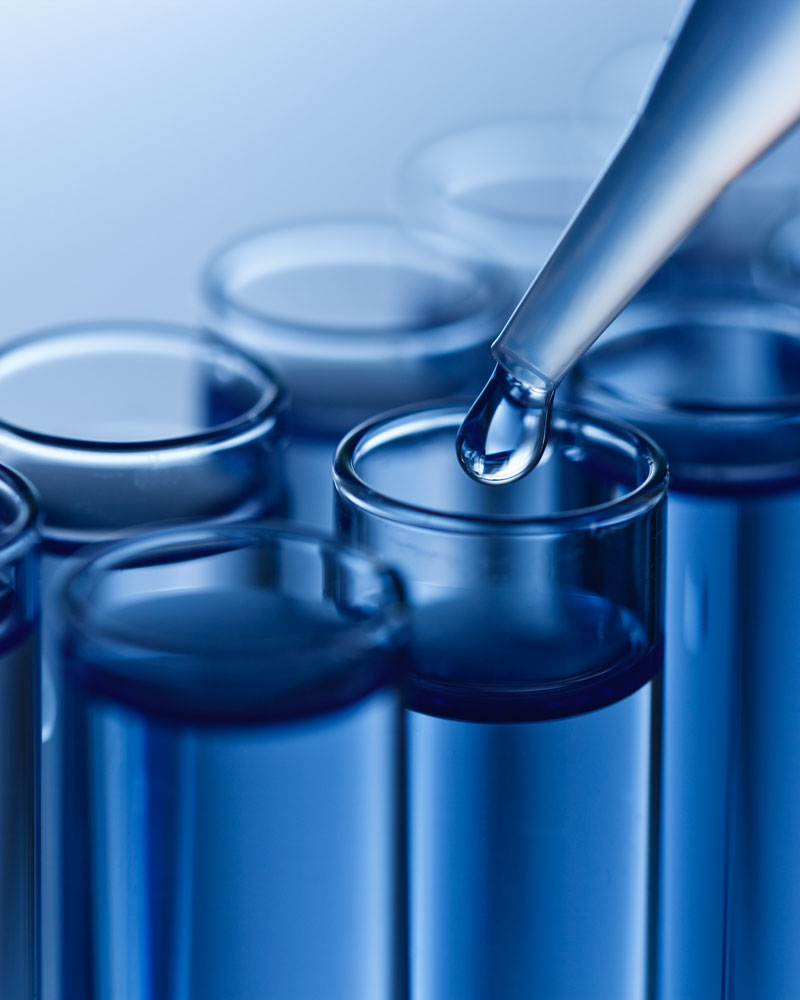 The Science Behind Lambo Lethal Premium Car Care Products
We took ten of what we considered the top brands of car care products. We started by testing each product of each manufacturer. We then listed the performance factors and disappointments of each competitor's product. Once we had the list compiled, it gave us the direction we wanted for our product line. We intermittently worked for over two years with chemists, chemical engineers, and chemical product manufacturers to achieve the optimal performance of every individual product. Some products still have not performed to our standards and never made it to production. We do not care how much money we invest in developing a product if it does not perform! We will take the financial loss and not release it to the market. Some of the science behind our product line includes:
The highest quality, most expensive chemicals go into our products, which yields longer-lasting results using less product, leading to enhanced customer satisfaction.
Our proprietary formulas are highly concentrated, using more of the effective components and less water in our products. Provides better results.
We use the highest amount of active ingredients in our products—no trace amounts like competitors.
We continue to research our products and redefine our formulas as needed. We are always evolving with new technology and ingredients as they become available.
We continue to produce and market six new products per year on average.
Our products are tested for several months and redefined on multiple occasions until we have the final version ready for market release. We take our time and do the research.

Lethal Premium Car Care Designed for Supercars Used on Daily Drivers